Pro TOOLs are superior tools purpose-designed
for use by professional mechanics in the field
ProTOOLs
Lineup
Pro TOOLs products are imported directly from manufacturing sites approved by the world's top-class tool makers, providing excellent value for money. They may seem simple at first glance, but the focus on providing exactly what's necessary at a reasonable cost will enrich your motoring life. Pro TOOLs are sure to prove their worth in your workshop.
Pro TOOLs Chemicals
Brake & Parts Cleaner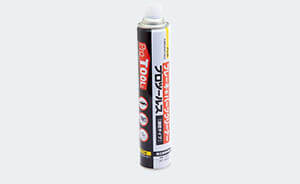 Can even be held upside down! This powerful and quick drying parts cleaner combines convenience with efficiency. It is used widely in professional garages.
Lubrication / Rust Prevention Spray CH031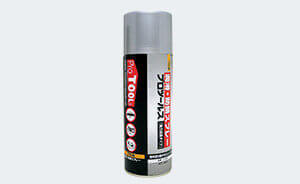 Suitable for use on car glasses and glass mirrors, as well as for cleaning workshop windows. Removes smudges and finger marks.
Foam Type Carburetor Cleaner CARB01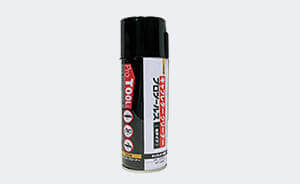 Can be used from -54°C to +371°C. Ideal to leak-proof in hot parts.
Pro TOOLs Hand Tools
Wrenches and Spanners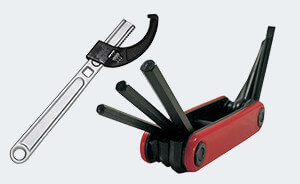 Main products: Torque angle gauge, sliding type ring spanner, nut twister socket set, 3/8 DR socket set, 1/2 DR socket set, hex key wrench set
Pliers and Nippers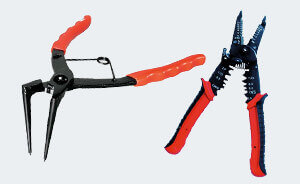 Main products: Wire stripper, hose pinch-off pliers, terminal tool wiring connectors, wire twister pliers, electric crimping pliers for motorcycles, Harley C-ring pliers, 90 degree long snap ring pliers
Ratchet Handle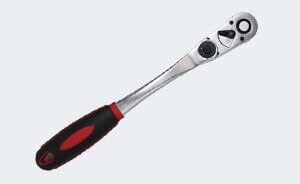 Main products: Flexible Round Ratchet Handle 1/4 (6.3 mm), Double Flux Ratchet Handle 3/8 (9.5 mm)
Pro TOOLs Garage Supplies
Oil Changer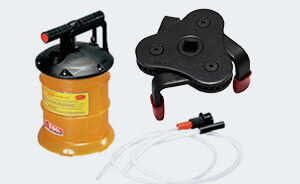 Main products: Manual oil changer, filter wrench, brake bleeder, oil drain pan, forked oil seal pusher
Air Tools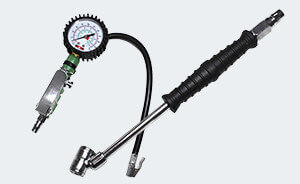 Main products: Tire air pressure gauge, air chuck, air tucker
Storage, Garage Equipment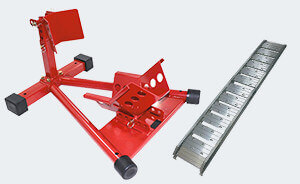 Main products: Gasoline carrying can, magnetic socket holder, stand bobbin, hydraulic lift stand, bottle jack, floor jack, motorcycle stand, aluminum ladder, parts washing stand
Pro TOOLs Maintenance Tools
Puncture Repair, Tire Change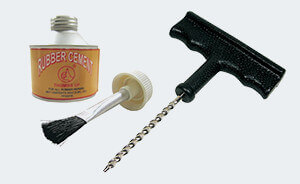 Main products: Wheel balancer for motorcycles, air valve puller, bead helper, tire lever, tire bead breaker, multi wrench
Chain Replacement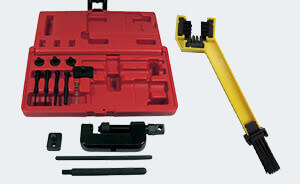 Main products: Chain brush, chain breaker, chain cutter & caulking tool
Electrical Parts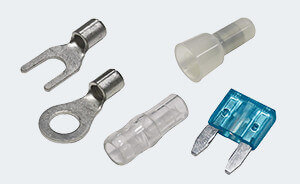 Main products: Bare crimp terminal, terminal lug, flat blade fuse, crimp sleeve, cable connector
Pro TOOLs Tool Sets
Inch Tool Set for Harley Maintenance, 44 pcs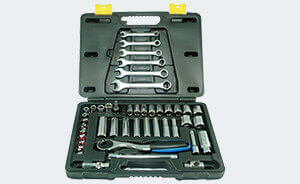 Features: Basic set of inch tools needed for Harley Maintenance.
Flywheel & Rotor Puller Set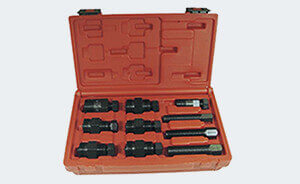 Features: Highly affordable set of special tools for removing flywheels from motorcycles.
Bearing Puller Set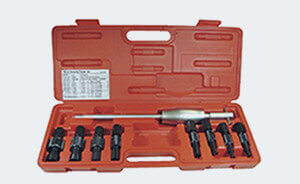 Features: Eight types of adapters suitable for various bearing sizes! Slide hammer-use bearing removal tool set, which enables speedy work even in restricted spaces.
Valve Spring Compressor Set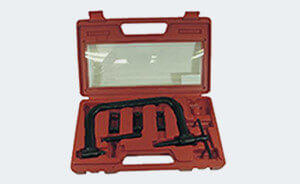 Features: Includes three adapters! Valve spring replacement tool for motorcycles. • Affordable pricing with three adapters.